We are a company dedicated to development, manufacturing, installation and operation of waste management systems.
Here at Circular Crop, we are pioneering in Bioconversion and valorization of organic waste, offering solutions for agroindustries and food waste producers of all kinds and sizes.
Great flexibility and modularity in our solutions allow from simple manual operation to fully automated industrial systems controlled remotely from a smartphone mobile app.
Circular Crop™ is a brand of ExpanHouse SL
Expanhouse, S.L. · CIF: B04642781
Inscrita en el Registro Mercantil de Almería: tomo 1281, folio 121, hoja AL-31133, inscripción 1a
Address: CL Ciudad Real 5, Huércal-Overa, 04600 ALMERIA, SPAIN
Telf: +34 950 471 629
Email: info @ expanhouse.com
DUNS:460907782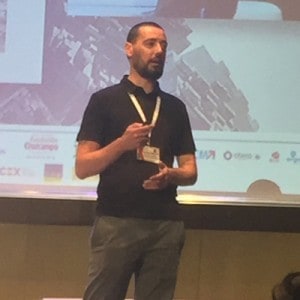 Alonso García
Operations. Product Development. COO